I want to fall in limerence!
And it's based on your suggestions! Hope you don't hate it too much!
www.jeffreyatw.com
Dear Jeffery,
You don't know me, but I just wanted to tell you you're super cool!!! ASL
How DARE they spell my name wrong. I'll MURDALIZE the bum.
"Romance" from Noir
By commissioned request, I made this piano MIDI of a song from the anime, Noir. Pretty straightforward – and fortunately, it repeats a few times. I take pride in the tempo changes, though – play it alongside the original, and it should basically stay consistent with the timing. Whee!
Hello Friends Page reloaders!
I am about as bored as you are so I want some answers to this question:
What should I redesign my site to look like?
Like, theme, similar site, content, layout… I want suggestions since I'm only feeling creative to the point where I'll only do something if someone tells me to.
Please.
Stolen from Sapphira on #4toontellers: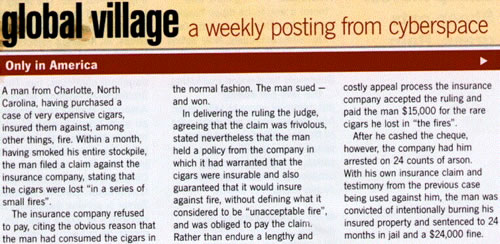 WHY THE HELL IS EVERYONE WHO I'M INTERESTED IN TAKEN.
http://everquest2.station.sony.com/pizza/
This should NOT HAPPEN. Oh my GOD. But I love the wording. "Nasty hunger pains." Reminding you, yet again, that you're not a fucking lv.50 Elf Paladin from the kingdom of Everquestoria.
Anyway, now we need the /pizza command implemented in IRC…
Well my motherboard works like a charm and the case is all up and running and the new memory's totally grate, but…
DAMN, why the HELL didn't I take a second look before I bought the WRONG VIDEO CARD.
Yeah, uh. I'm an nVidia guy. Started off with a GeForce4 MX440, then progressed to a GeForceFX 5200… so I'm ready to make the leap to something much better, something in the mid-100's range, and I find one that fits my specifications. 256MB, DVI/VGA/S-Video, AGP 8x, etc. etc…
…and it's only until it arrives in the mail a week later that I realize I bought an ATI RADEON 9600 PRO. AUGH.
This isn't to say that ATI makes crappy cards or anything – I'm sure a Radeon 9600 Pro is a great card – but grblah, I was like… what the hell did I do. I had a really sweet nVidia setup, and now I have to change my drivers and all that crap. But whatever, I guess the card's still good.
Wrong! I install it, everything shows up fine, I install the drivers and all that, and then I go on to trying a 3D application, and all of a sudden, my main LCD monitor, connected through DVI starts flickering and flashing on and off. Uhhh… okay.
So I try fiddling with the BIOS, slowing down AGP speed, turning off Fast Write, lowering graphics aperture, lowering 3D quality, all that stuff – and still, my monitor completely goes BROKEN with anything 3D on-screen.
It's not until I UNDERclock the video card, to like 1/4 its factory core setting, that it works fine… and so my guess is it's just fried straight out of the box.
Oh well! Reason enough to return it to newegg for a refund (15% restocking fee and shipping cost though ;_;), and get myself a really good GeForce in return. In the meantime, I've just gone back to my GeForceFX 5200… and things are happy in nVidia-land once again.