When you buy standalone dance pads that originally came with a Dance Dance Revolution (DDR), Pump it Up (PIU), or an In the Groove (ITG) machine, you'll need a way to connect them to a modern PC so you can play StepMania or similar games.
This post lists some boards you can install inside your pads to convert them to devices that can connect to your PC's USB ports. The process generally involves disconnecting the wires from the I/O boards that come with the pads and plugging them into these specialty boards instead. Each board comes with installation instructions.
You'll need one board per pad if you own two or more.
Note: if you own a full DDR cabinet and are interested in using its monitor, buttons, lights, and speakers, you should read my guide on converting it to run StepMania, as it's a more involved process that requires different hardware.
Table of Contents
STAC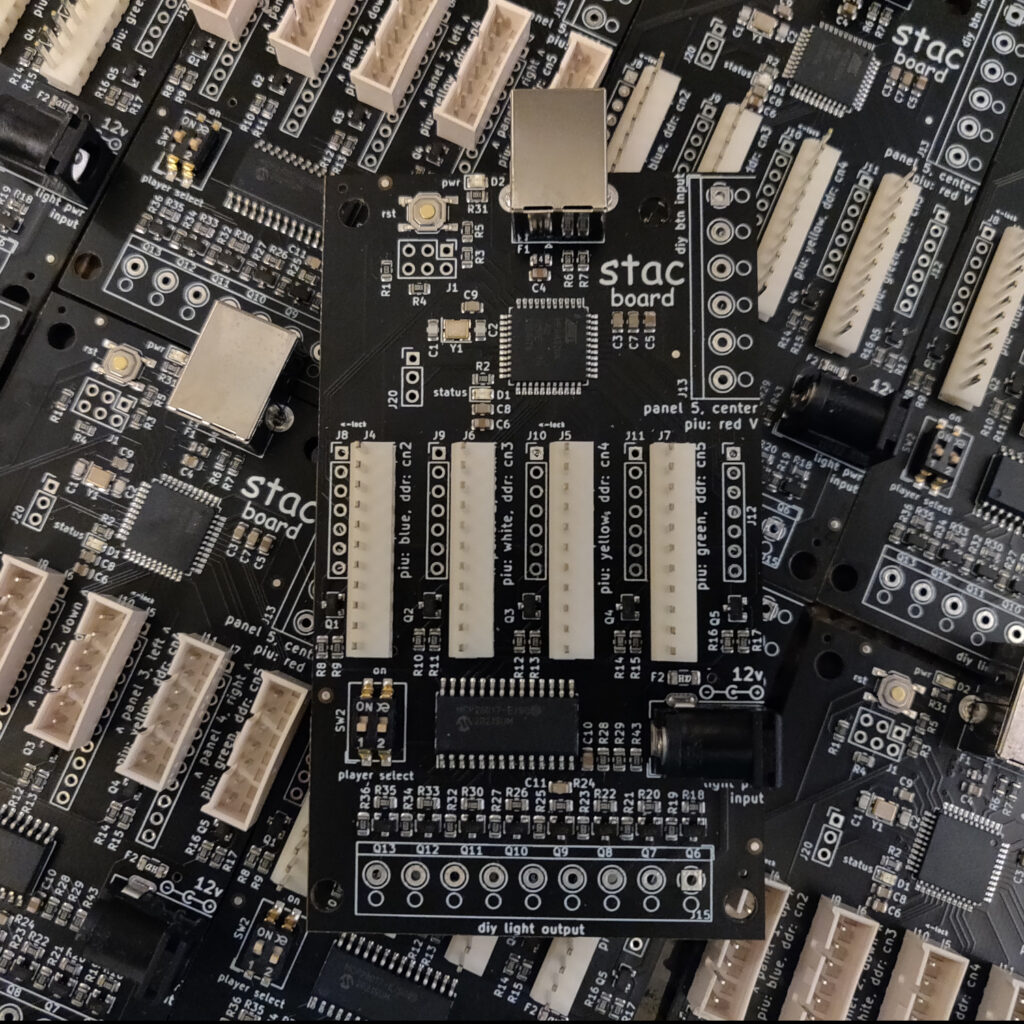 The STAC board, depending on the model you purchase, allows you to connect either DDR or PIU/ITG pads to a PC.
When plugged into external power, it can toggle the lights on your pads reactively (i.e. when you step on the buttons) or when controlled by software (i.e. when StepMania or other games tell them to light up).
Its included drivers ensure that your steps are accurate to the millisecond.
PAD2PC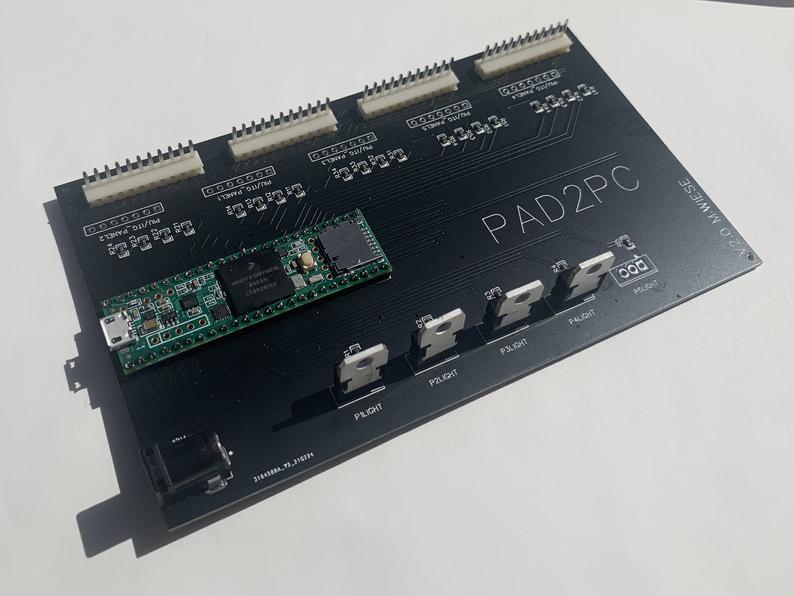 PAD2PC also has two variations for DDR or PIU/ITG.
It has reactive lights that turn on when the pad's buttons are pressed. It comes with a power supply to power the lights.
It also has millisecond-accurate polling.
GHETT.io (for DDR pads)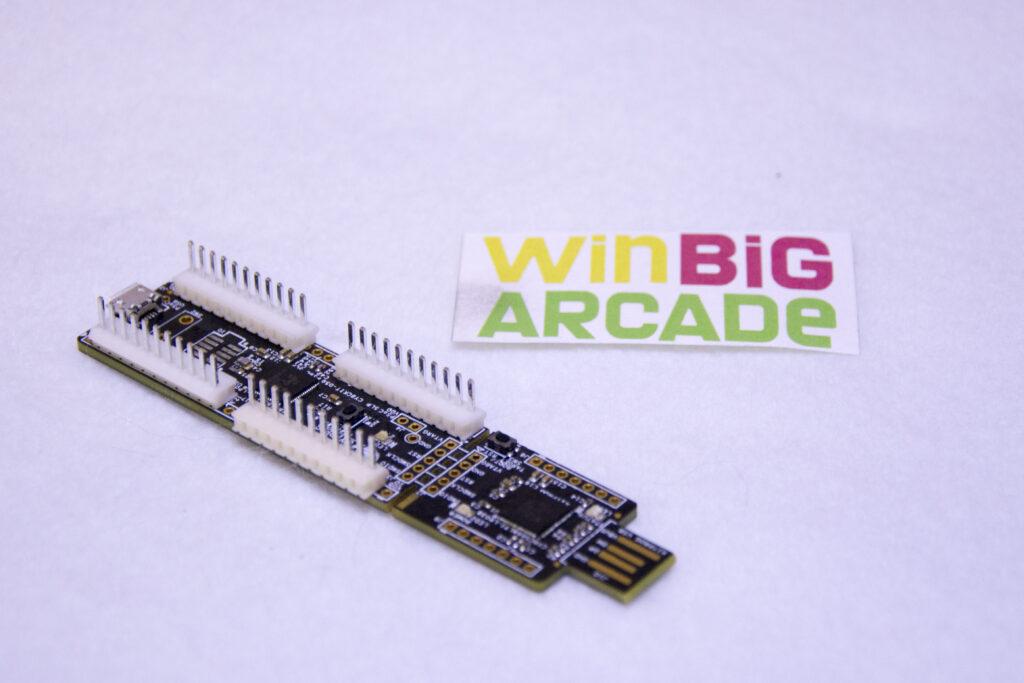 The GHETT.io board is a cheaper option for DDR pads. It does not control pad lights.
BARR.io (for PIU/ITG pads)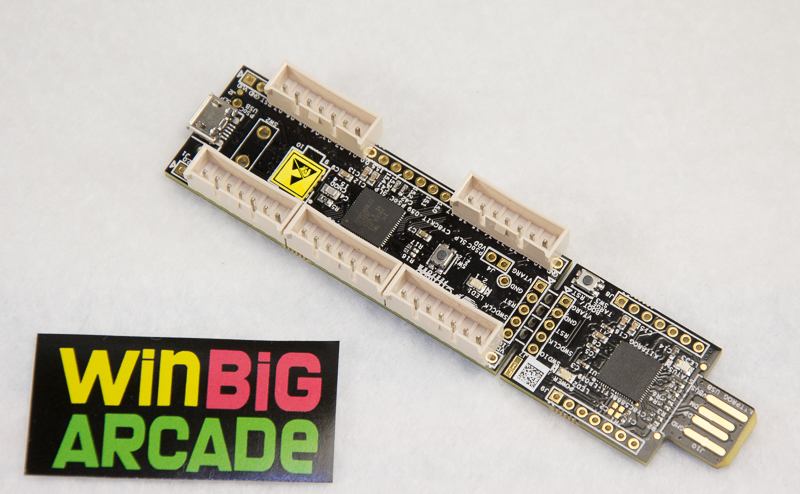 The BARR.io board is a cheaper option for PIU/ITG pads. It does not control pad lights.
Calaquendi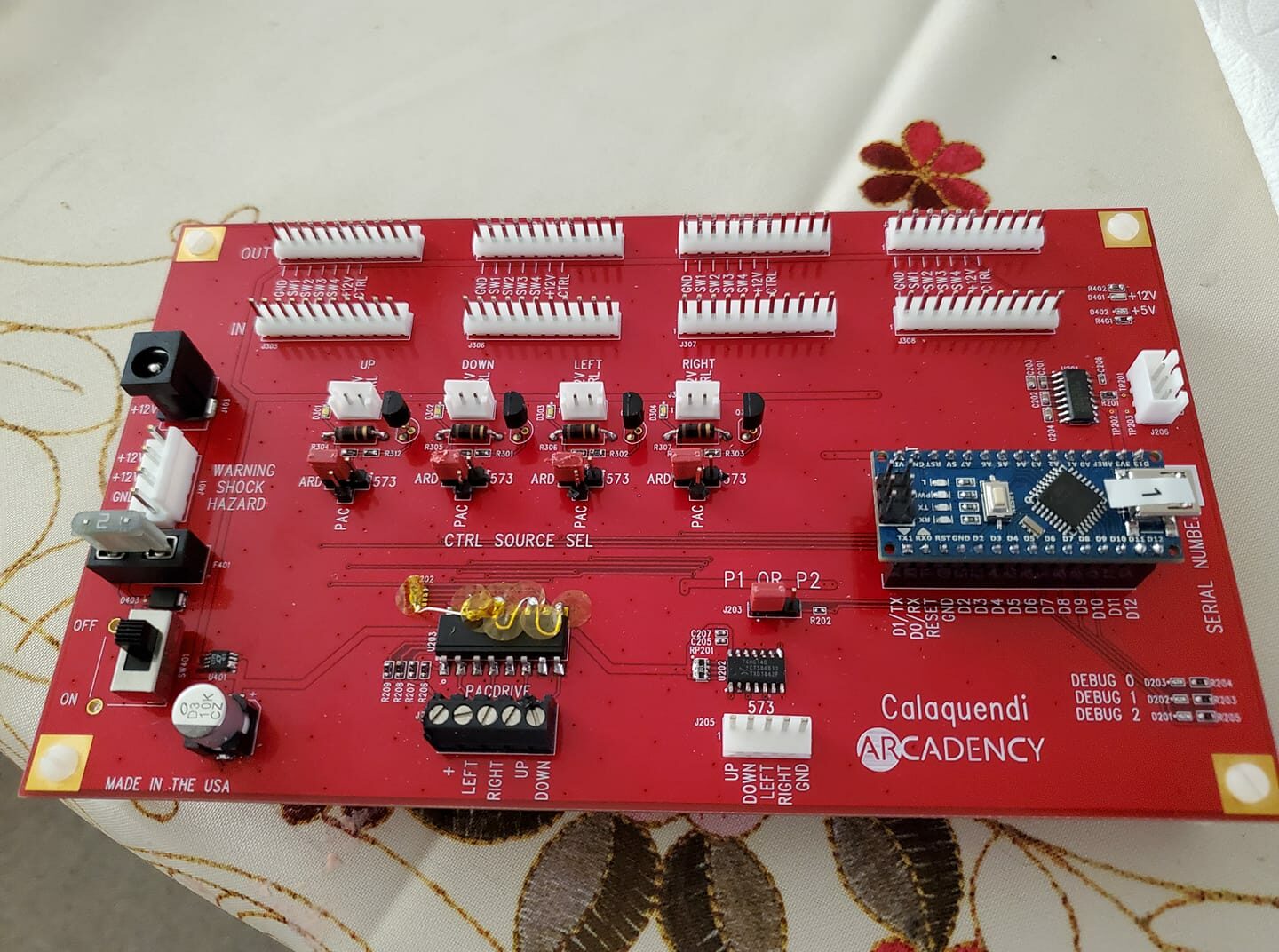 The Calaquendi board adds lights support to GHETT.io or BARR.io boards, when paired with a PAC Drive, LIT Board, or LumenAR. It can also control lights on pads from Generation 3 DDR machines.