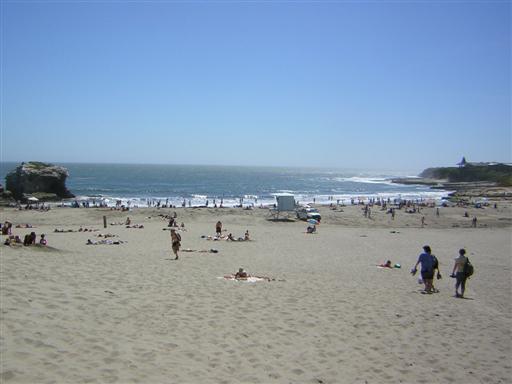 Off in the distance you'll see nothing but tidepools. Sea anenomes, crabs, sea snails, mussels abound. First time jumping around in the ocean for a long time… very fun.
The closest figures in the foreground are Ron and Susie, and someone behind Ron… that'd be either Liz, Linda, Chris, or Saku, but I dunno.
Also today:
Went to a Multicultural Festival in the morning and watched some awesome Indian dance / Indian dance music (KICKASS!)
Well we were at the beach for hours, exploring, looking at the animalz, swimmin'…
Had Chinese food, paid for everyone.
Stopped off at Camoflauge, a lingerie/sex shop, and finally discovered the E-ZONE. (nsfw, and all the cool kids call the Internet the "e-zone.")