So here are some of my attempts at food from the last few days.
This is what resulted from sushi making a few days ago…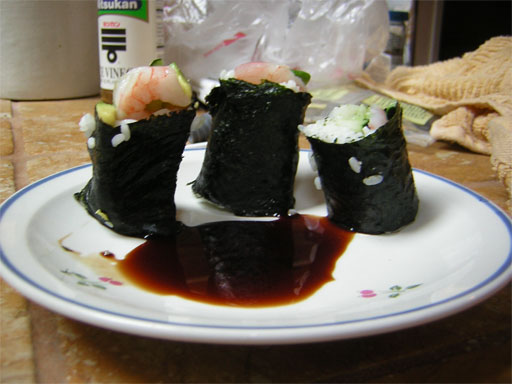 No wonder it takes so long for people to learn how to make this stuff.
Here's how the gumbo turned out:
Onion, cucumber, shrimp, scallop, salmon.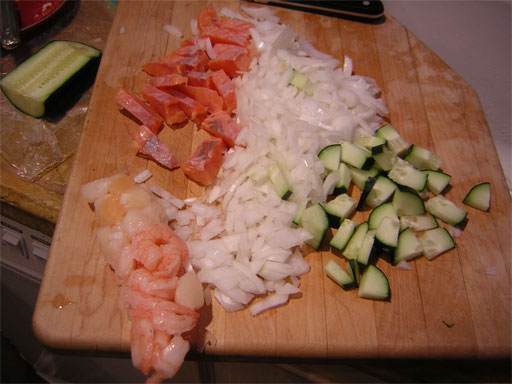 Cookin' dat shit.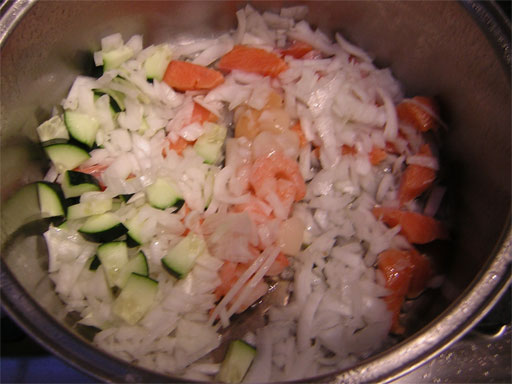 All the spices and shit I put in.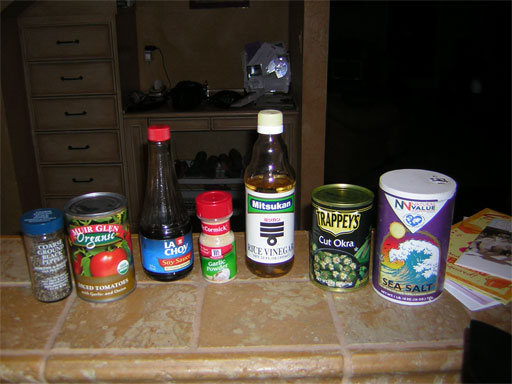 Simmerin'!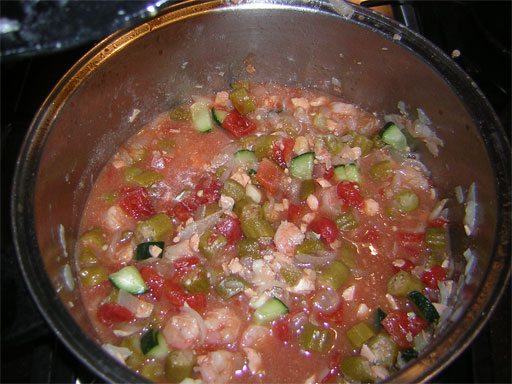 BURNT. AAAAAAAAAAAA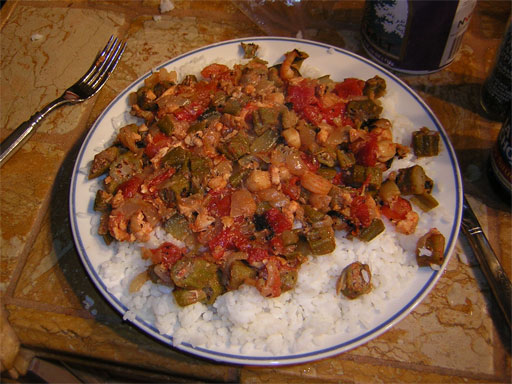 And finally, I made oyakodon again today and it actually turned out really nice. Made way too much as usual though so I guess it'll be my dinner and a few meals after that too.